My Free Spins on the Million Dollar Slot
To access your free spins, you will want to go to the menu and select Rewards > Bonuses > My free spins.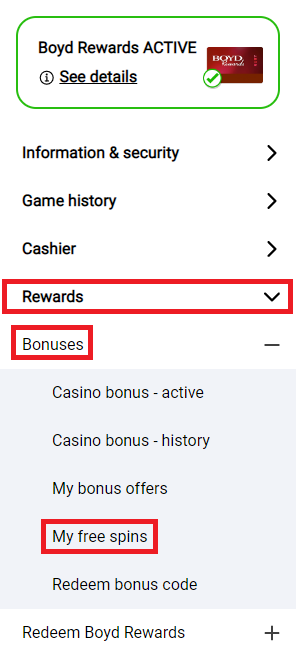 On this page you will be able to see how many free spins you currently have available. When you are ready to play, your spins, select "Spin now".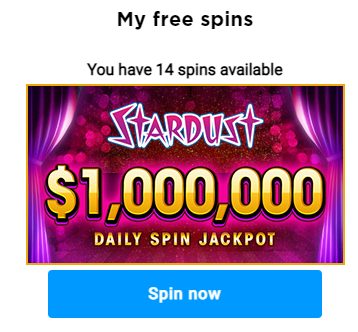 The Million Dollar Slot will generate for you, and from there you can spin for a chance to win $1,000,000! Your winnings will be instantly credited to your account.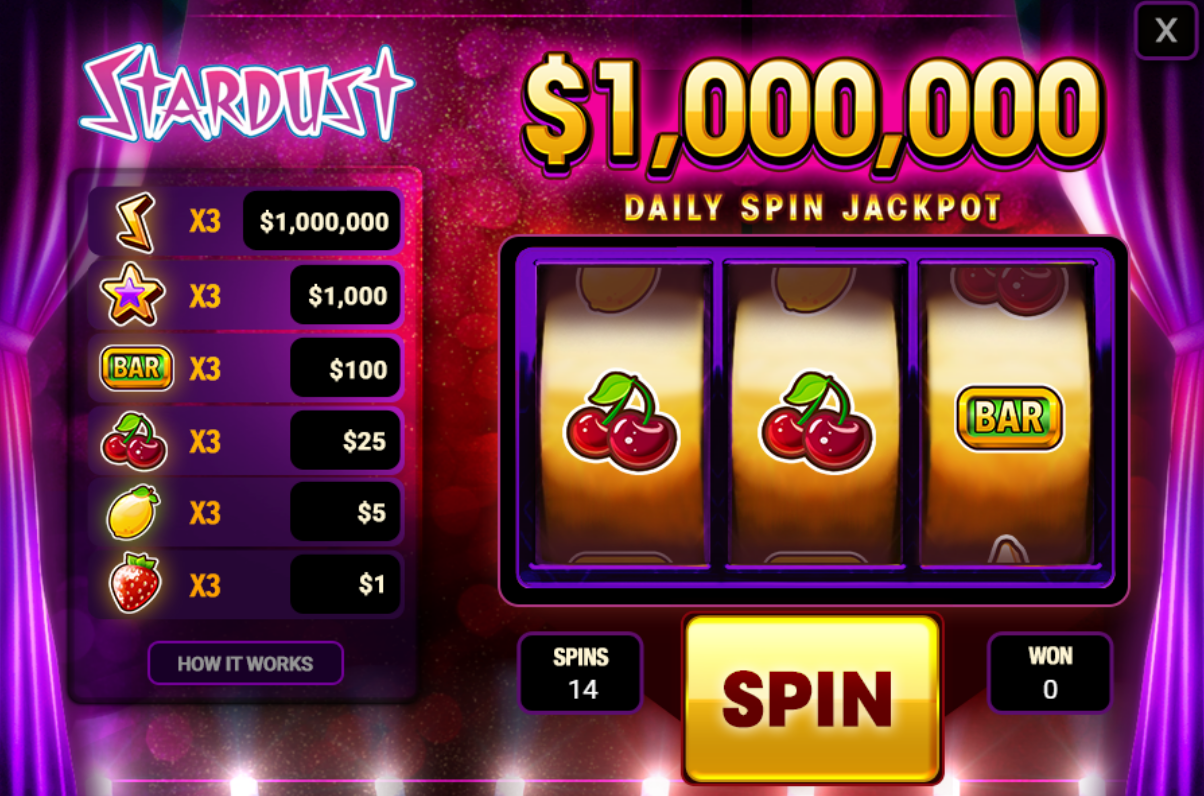 Related Articles

Stuck Game

If you are in the middle of a bet, and the game fails to complete itself, after logging out and logging back in, then it's possible you may have a stuck game. You might also see an error message when you reopen the game. When this occurs, please ...

Games are not loading

If you are receiving a blank screen, or an error message, when trying to load one of the games, we recommend to try the following options: Desktop/Laptop Computers Refresh the browser you are using Try playing from a different browser such as ...

W-2G & Win-Loss Statement

Need tax information? We've got you covered, and you don't even need to speak with a member of our Customer Support team! You can view your win/loss amounts, W-2G forms, limit history, and transaction history all in one place. First, click on your ...

PayNearMe (Cash Deposit)

This method allows you to pay cash at a participating 7-Eleven or Family Dollar store in order to fund your account. To utilize this method, select the Cash Deposit option from the Add Funds menu. Then, click the Add Funds button to be prompted to ...

Redeem Boyd Points

You will start earning Boyd Points for your play once you achieve Sapphire Status. Boyd Points are earned, whether you play slots, tables, or video poker. BOYD POINT REDEMPTIONS Stardust Online Casino You can redeem Boyd Points for a casino bonus ...